1. Camels in Gobi Desert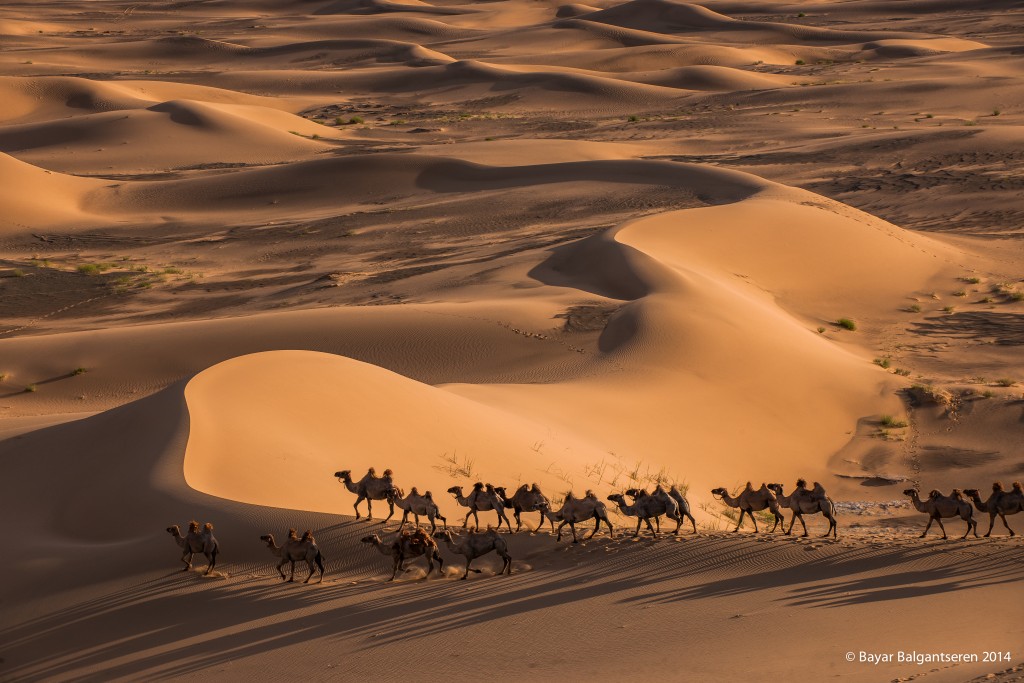 Animals in Mongolia's Great Gobi National Park include some of the few remaining two-humped Bactrian camels in the wild, the last surviving Gobi bears (at last count there are only 50), and Snow Leopards (a quarter of the world's population are found in Mongolia). The Gobi is also a major source of important fossil discoveries, including the first dinosaur eggs found by Roy Chapman Andrews, who explored its great expanse for New York's American Museum of Natural History from 1922 to 1930. His adventures are said to be the inspiration for Indiana Jones. 
2. Gandan Monastery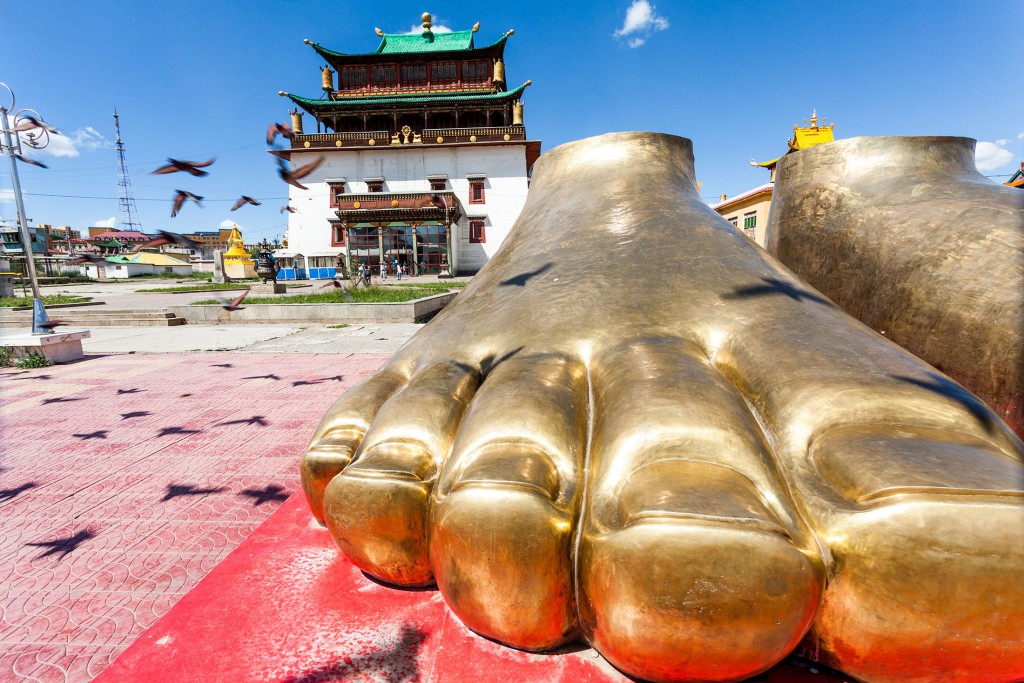 Gandan Monastery (Gandantegchinlen Khiid), in the center of Mongolia's capital city Ulaanbaatar, escaped the destruction of monasteries during the Communist period in the 1930s. It was reopened in 1944 as a "show monastery" for foreign visitors, with some of the buildings used as cow sheds, and was not fully functioning for religious purposes until the 1990s when Buddhism was practiced openly again. In this respect, it's one of the country's most important monasteries. Visit early, around 9 a.m., to witness the morning ceremony. Inside the main temple is an 80-foot-high statue of Migjid Janraisig (the lord who looks in every direction), which is strewn with precious stones.
3. Zaisan Memorial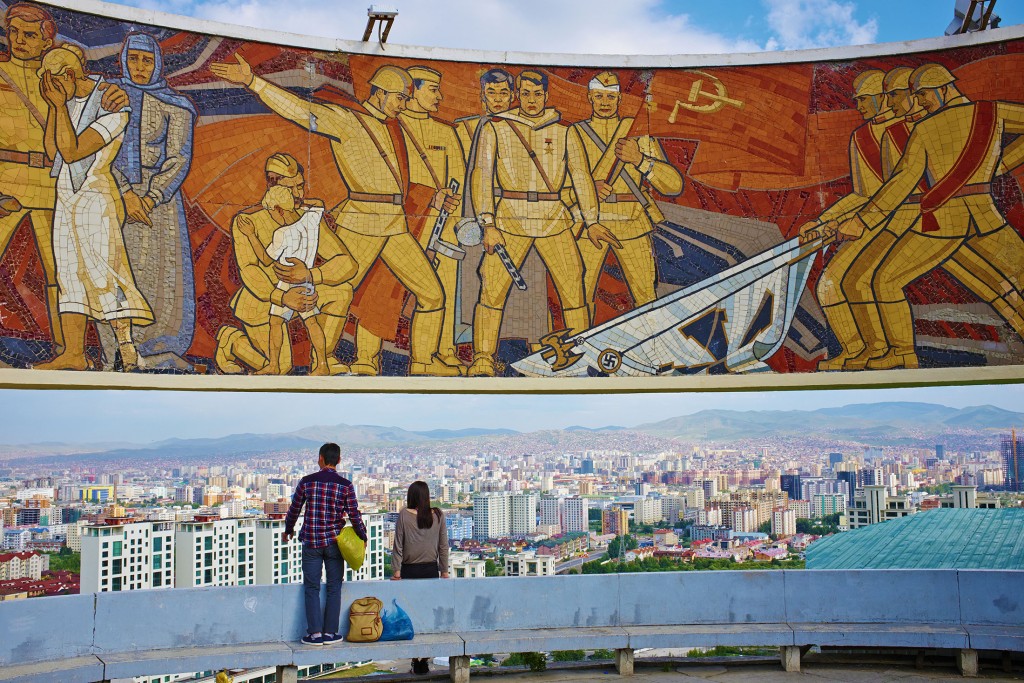 The circular Zaisan Memorial was erected on top of a hill in the south of Ulaanbataar by the former Soviet Union to commemorate those killed in the Second World War. The colorful mural is worth the climb, as is the view of the city on a clear day. At the foot of the hill there's also a large Buddha statue and another memorial of a Soviet tank, which includes a map of its route from Moscow in 1943 to Berlin in 1945.
4.Kazakh Eagle Hunters